Bridge City Property Management
Let Us Manage Your Bridge City Rental Property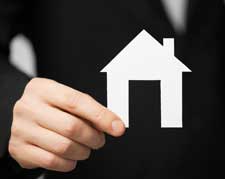 Ace Rental Management, LLC provides a full-service property management experience where we handle all routine and emergency responsibilities that your rental property demands. Although we strive to treat everyone fairly (owners, tenants and vendors) it is vital to remember that our company works for you as the rental property owner and represents your best interest. There is no split allegiance between you and the tenant as real estate law dictates we work for you. Ultimately, we strive to provide you with the best overall property management service in our market which means that you will be able to rest easy knowing someone experienced is looking out for your best interest.
Having said that, one of the most critical aspects of getting your property leased in the shortest amount of time for the best rental rate possible is the condition of the property at the time of showing. This allows our real estate professionals the opportunity to do their best work for you in determining what the market will support in regards to an accurate rental price range for your property. Always remember that the market determines price no matter how much we might want the property to rent for more money. Over pricing a property is the single most common culprit to extended property vacancies.
Let us work for you to minimize these vacancy periods while maximizing your income.
Our property management services include:
We Represent You
Defining Rent Price Range
Advertising and Marketing
Showings
Tenant Screening
Lease Signing
Periodic Property Reviews
Move-out Process
Maintenance
Financial Reporting and Owner Disbursements
We Represent You
As a regular thing, we recommend to our owners that they neither have nor maintain contact with their tenants. It is highly recommended that our owners discuss their preferences with us and allow us as their property manager to enforce the lease which helps them be more successful landlords.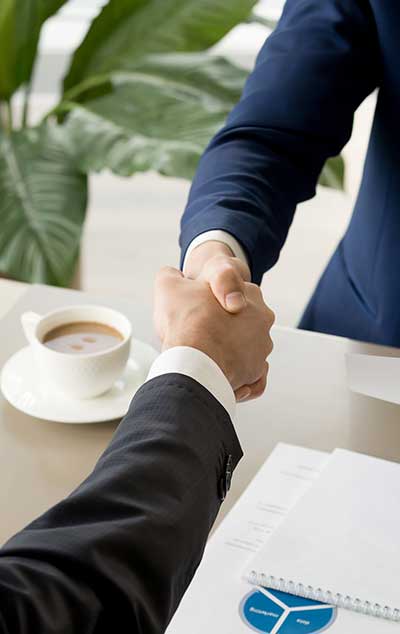 Inquire About Our Services
Defining Rent Price Range
If possible, we prefer to meet with you to view your property, discuss any concerns, and complete a property evaluation and free rental analysis to help determine the appropriate lease rate for the property. We want to ensure we are maximizing your rental income.
A market driven rent price for your property is the key to successfully renting your unit in a timely manner or even at all. Our expert evaluation on your property will provide you with a realistic rent range for your specific property in the current market environment. We work for you and will list the property at whatever price you request, but if the price is over market then your property will typically sit vacant for an extended time period as a result.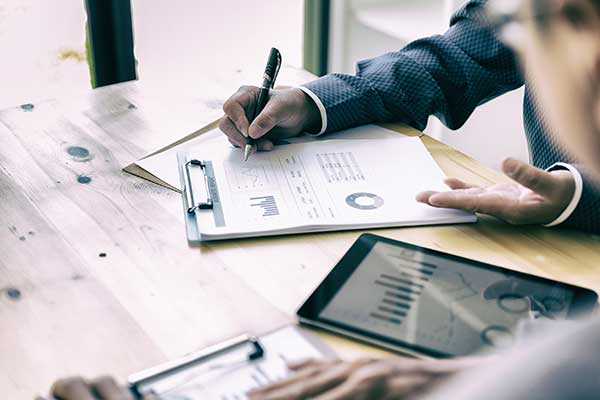 Advertising and Marketing
A few of the ways we ensure your property gets the exposure needed to fill a vacancy quickly starts with our overall respectable reputation within the communities we serve. For more than a decade we have worked to offer quality rentals while representing hundreds of local and out of state owners. This alone results in dozens of calls that come into our office on a daily basis inquiring about available rentals. When we list your property for lease on our website it broadcasts to over
100 other websites that link to it. Our website will contain photos, maps and relevant property details pertaining to your property. The high visibility yard signs we use are also a huge plus for people driving by your property. Referrals from current and past tenants and other local area agents also provide us with a great pool of potential tenants.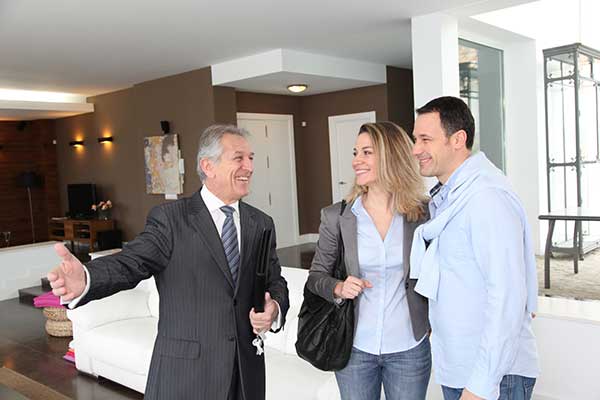 Showings
We have a one of our licensed realtors personally show your rental property every time it is shown. There are no instances where we give out keys or lock box codes to a perspective tenant to look at your property on their own. We have a very LOW VACANCY RATE. Frequently, our vacant units are leased before the make-ready is even completed. In instances where the rent is at competitive market rates the average property has a deposit placed on it within one week.
View our available properties
Tenant Screening
Detailed tenant screening is critical to your overall success. At Ace Rental Management, LLC we take numerous steps to maximize your chance of getting good tenants. (this applies to all applicants 18 years or older)
During our rental history evaluation, we talk to previous landlords and ask comprehensive, open-ended questions about the tenant.
Credit reports are reviewed to get an accurate financial status for the prospective tenant while evaluating the tenant's capability to meet their obligations which includes rent.
An employment and income verification is also done for each prospective tenant. Each applicant is required to provide pay stubs to document their income. We contact employers to verify information provided on the tenant application and ensure that the tenant earns at least three times the monthly rent in order to qualify.
A thorough criminal background check is completed. Any items that show up on their record will be discussed with the owner prior to placing the tenant in the property.
We check for any prior evictions.
A sex offender check is also performed.
Lease Signing
One of our licensed staff members will handle all the necessary paperwork associated with the leasing of your property to ensure compliance with applicable laws. Our lease is made available through TREC (Texas Association of Realtors) and it covers a myriad of subjects and potential rental real estate related issues. Our company works hard to enforce all the terms of the lease including rent being paid on time and the tenant's responsibilities to maintain the property.
Periodic Property Reviews
Our maintenance staff will visit the property at different times to perform property assessments. These assessments include the properties interior and exterior. Documentation of these reviews usually include a report and pictures that are maintained within our property management software. Amongst other things, these assessments help to discover property damage that goes beyond normal wear and tear along with pets and occupants that are not authorized.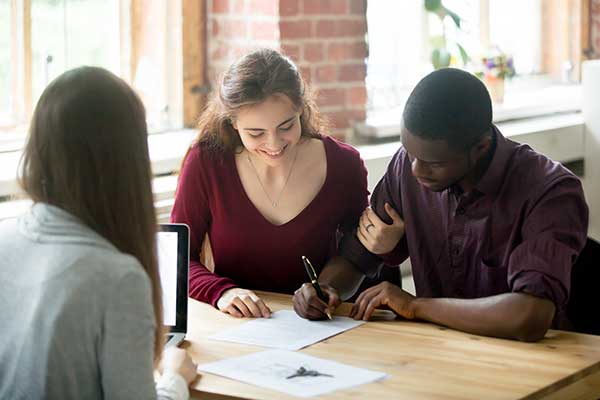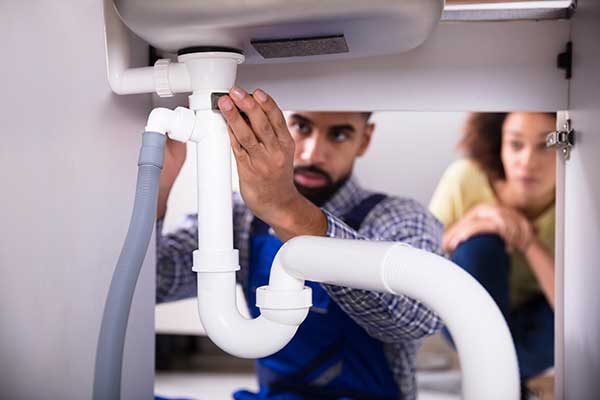 Maintenance
We have skilled, licensed and unlicensed tradesmen and suppliers available to service your property's needs depending upon the nature of the work required. We get high quality service at reasonable rates. Our vendors are loyal, trustworthy, and quick to respond.
When your property is placed on the market in good condition, you're going to get a lot more interest from potential applicants as well as command higher rents. You're also establishing clear expectations as to how you expect the property to be maintained during the tenant's lease term. If a tenant gets the impression that you don't care about the properties condition then they are likely not to care themselves.
Move-out Process
At the time when tenants sign a lease, they are supplied with written move-out procedures to follow. Tenants are held accountable for any damage done to the house that goes beyond normal wear and tear. This is also true for cleaning the property after their belongings are moved out.

Financial Reporting and Owner Disbursements
Properly accounting for all income and expenses for your property is completed every month. Creating timely owner's disbursements is a high priority. Ace Rental Management uses one of the industry's most advanced property management programs to perform this important task. This software program also allows owners to access the web-based system to access property information through individualized Owner Portals.
Ace Rental Management, LLC sends monthly statements to owners through their owner portal on a monthly basis.
Ace Rental Management, LLC holds your account in a trust fund mandated by law. Our software accounts for each owner's funds separately in the trust accounts and does not co-mingle funds with broker monies.
Ace Rental Management, LLC strives to make owner's distributions on the 10th of each month UNLESS this day falls on a weekend or holiday. If this happens, the owner's distribution will occur on the following business day. Before an owner's distribution is made, the following tasks must first be completed:
Receive and post rent
Pay material vendors
Pay services vendors
We must adhere to the schedule to ensure that everyone gets paid in a timely and accurate manner that this process demands.
Ace Rental Management, LLC distributes owner funds in two ways:
Pick Up Only - company check disbursed directly to the owner accompanying their monthly statement
Direct deposit – transferred via ACH directly into an owner's bank account; Ace Rental Management, LLC posts monthly statements to the owner's portal after the owner's distribution is completed
A Schedule E Report is issued to every owner in January that will reflect "total amounts" for income and expenses that have transpired throughout the prior year, such as management fees, leasing fees, landscape, utilities, repairs and maintenance, etc. The amounts will not reflect any funds issued through the owners personal account. Owners can submit this report to their tax person along with other information for income tax reporting. Ace Rental Management, LLC does not issue statements to the owner's tax preparers. Please note that the annual Schedule E Report will be made available in the owner's online portal.
Please give us a call today to let us minimize your property related headaches while working on your behalf to maximize your rental property income. Our office number is 409-729-1368.
Bridge City Area Information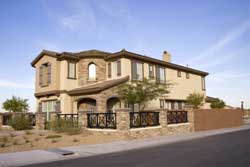 Ace Rental Management, LLC is located in Bridge City along the Texas/Louisiana border and near the Gulf of Mexico. The Neches and Sabine rivers run through the area and they provide some of the best fishing in the United States along with Sabine Lake. Locals commonly refer to the area as the Golden Triangle, referencing the larger cities in the region which are Beaumont, Port Arthur and Orange. Smaller cities include Bridge City, Evadale, Fannett, Groves, Hampshire, Kountze, Little Cypress, Lumberton, Mauriceville, Nederland, Orangefield, Port Neches, Silsbee and Vidor.
Beaumont is located within 90 minutes of Houston and Orange is literally separated from Louisiana by half the width of the Sabine River. An overall population for the area is around 250,000 people when all the adjacent cities are counted into the total. There is a very diverse population that has a distinct Cajun French thread woven through it. The Cajun culture has had a lasting impression specifically in the areas of music and food. Water sports and hunting are huge draws to the area which boasts many avid sports enthusiasts and experts.
Beaumont got its big start nearly 180 years ago when it officially became a town on December 16, 1838 and was a center for cattle raisers and farmers in its early years. In the late 1800's, Beaumont became an important lumber and rice-milling town. Because Beaumont is strategically-located on the Neches River and had an active river port, the city was ideally positioned to capitalize on the lumber boom of the late 19th century. The first commercial rice mill in Texas, the Beaumont Rice Mill, was also founded during this period in Beaumont's history.
The largest oil discovery ever made in Texas was made in Beaumont at Spindletop. This discovery jumpstarted the transformation of Texas into a major petroleum producer and industrial power. On January 10, 1901, the Lucas Gusher on Spindletop Hill exploded, shooting oil hundreds of feet in the air. The oil gusher was so intense that nine days later the oil column was still reaching nearly 200 feet high, producing around 100,000 barrels a day.
Over the next few years, several oil companies were commissioned. Six wells were erected at Spindletop, helping make the U.S. the world's leading oil-producing nation. Spindletop became the first major oil field and the largest in American history, ushering in the Petroleum Age.
The eruption of the Lucas Gusher at Spindletop Hill also changed the fate of Port Arthur. The port quickly began to serve the needs of the new petrochemical industry, and companies such as Gulf Oil Corporation in 1901 and Texaco in 1902 set up refining facilities in the city. By 1957 Port Arthur was known as the center of the world's prosperous oil refining facilities.
Orange got it's name by capturing the attention of navigators on the Sabine River who noticed the native orange groves in the area. A U.S. Naval Station was created, and additional housing was provided for thousands of defense sector workers and their families to support war efforts.
Many people who came to the city during wartime stayed after it ended. The population in the Orange area has stabilized at around 35,000. The shipyards, lumber mills, port and Naval Station remained in the city, along with additional industries and businesses that have been developed. Area industries include: petrochemicals, chemicals, steel fabrication, shipbuilding, rubber plants, paper mills and plastics facilities.
Colleges and universities, such as Lamar University, are located within the Golden Triangle and the impact of these educational institutions reverberate throughout the community. Lamar University alone has nearly 15,000 students.
Overall the area offers jobs with good pay and communities/neighborhoods that are conducive for raising strong families. It is a good place to live, work and retire.
Areas We Serve
Groves
Hampshire
Kountze
LaBelle
Little Cypress
Lumberton
Mauriceville
Nederland
Orange
Port Arthur
Port Neches
Silsbee
Sour Lake
Vidor